Tree Planter
The tree planter is a tow type transportable transplanter. This two seated tree planter can plant hardwoods and evergreen bare root trees up to 4' tall, but works best on smaller seedlings. We charge $25 per use per landowner to cover maintenance costs.
Broadcast Seeder

We recently purchased a Tarter 5 Bushel pull behind broadcast spreader for seed only (no fertilizer please). It has a 300lb capacity covering approximately 65,000 sq ft. It will spread up to 20 ft wide. This wheel driven spreader requires no outside power. Requires a 2 in ball for hookup. Available to rent in county for $40 and out of county for $50.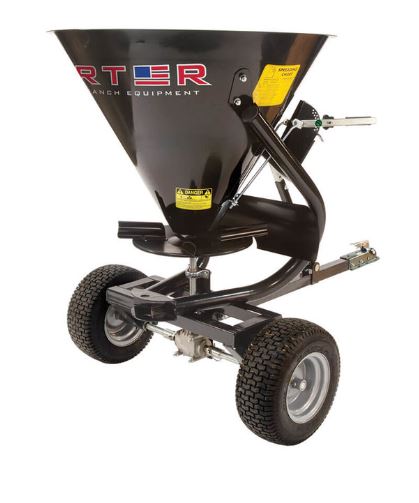 To rent these pieces of equipment, please call our office at (309) 467-2308 ext. 3 to get on the schedule.